Jenny inspires listeners of all ages!
As a yoga and wellness expert, business owner and lover of life, her concepts of living are a reflection of her authentic life.
​
For more information and inquiries on the below offerings by Jenny email jenny@yogamovementdallas.com
---
PERSONAL & PROFESSIONAL DEVELOPMENT

Jenny loves to share the concepts that have guided her to an intentional and abundant life, both personally and professionally. She gets excited about watching others develop and refine who they are while executing what they want for themselves.

- 1-1 Individual Mentoring/Goal Coaching Sessions (also available in group settings)

- Inspirational theme-based building experience (i.e. breathing, chair stretching, stress management)
- Mindfulness/Meditation coaching

​

CORPORATE SERVICES
​

Over the past 8 years Jenny has offered everything from on-site classes for 5-250 students and has inprired leadership teams and corporate heads by helping them realize and experience the benefits of mindfulness in their professional environment. She has inspired hundreds, even thousands at annual conferences and functions with her story of overcoming and her personal achievement.

-

Onsite yoga

​-

Mindfulness/Meditation coaching
- Inspirational team building
- Annual conferences

LIVE WELL

Jenny's inspiring story of healing is brought to life and broken down into actionable ideas for living a well life. The offerings Jenny and Live Well provide are inspired by the concepts and research collected through her twenty year journey to wellness and freedom from the autoimmune disease Rhumertroid arthritis.
​
- Yoga workshop
- Nutritional talk
- Lifestyle talks
---
Meditation Download
Jenny leads you through 5 minute breathe focused meditation. Enjoy!
Powered by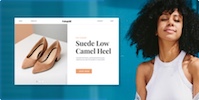 Create your own unique website with customizable templates.